STEP 1: Go to Start » Programs » BKF Repair. Open BKF Repair tool, start-up screen appear as follows: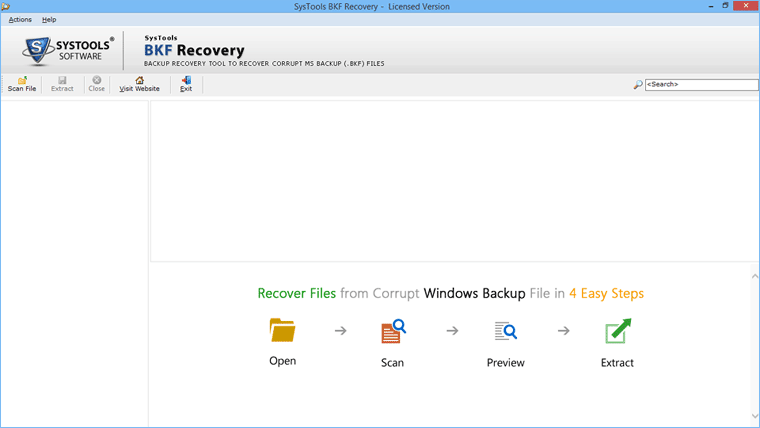 STEP 2: In step second, you have to choose one option between Deep and Quick Scan to start the BKF recovery process as in the screen below with scanning options: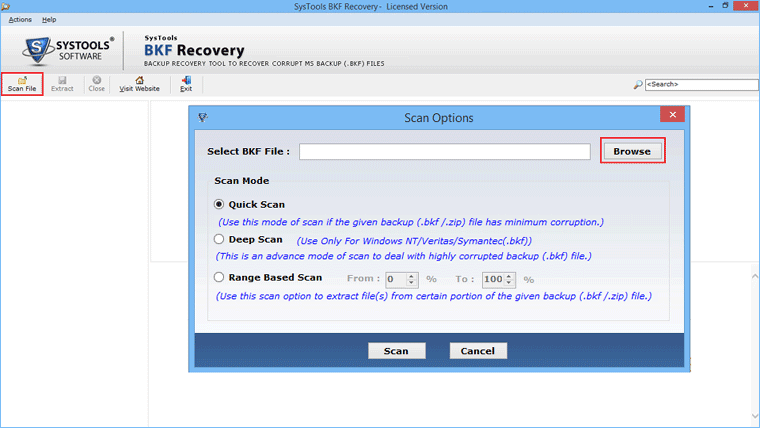 Deep Scan: (Recommended Option) Deep scan option is based on 2 phases scan theory that is unique and effective in the industry allows maximum recovery for a blocked BKF file. Select Deep Scan option for complete recovery.
Quick Scan: (Quick Recovery Option) Quick Scan option is based on 1 phase scan theory that offers you quick recovery. Select Quick Scan option if you in need to recover BKF files speedily.
Range Based Scan: (Range Based Recovery Option) With the help of Range Based Scan you scan particular section in a large corrupt BKF files.
STEP 3: After that it will ask you to select the corrupt bkf file for repairing as showing in the below screen, you have to click on "Open" to select the backup file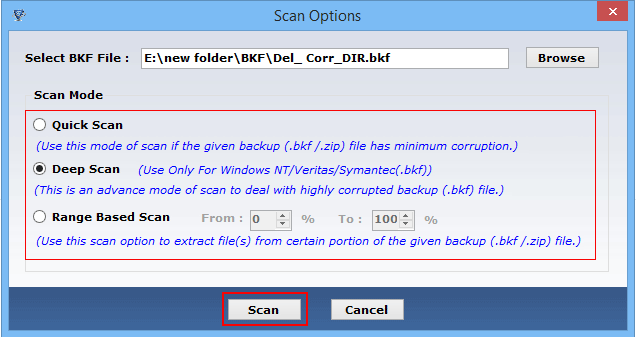 STEP 4: Then software start loading process to load the selected BKF file as shown below: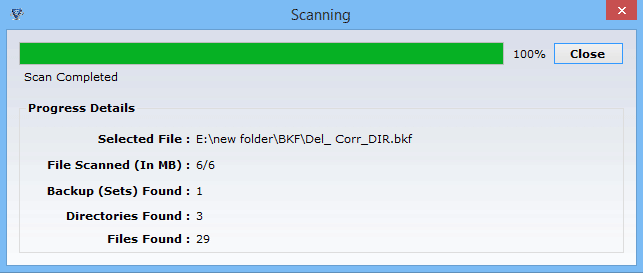 STEP 5: After loading process completes, software displays the following screen and by doing "Right Click" on any file you can view data inside the file as shown below: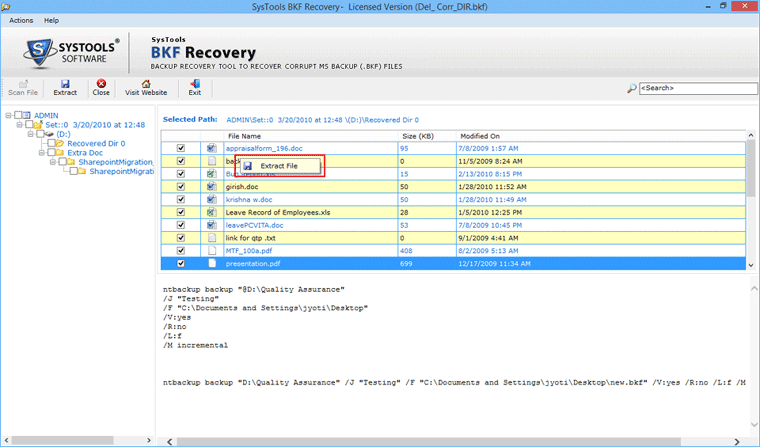 As you click on Extract button software will ask you to locate the location to "Save" the files as shown below:
STEP 6: Now browse the destination location by clicking Browse button: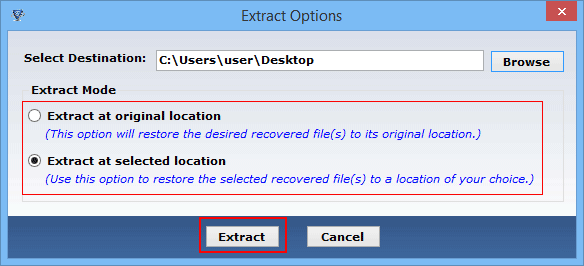 STEP 7: Get the message when completion of extraction & saving backup file.