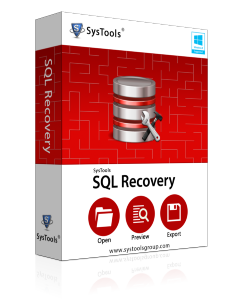 How to Read SQL Database?
Using our MDF Viewer tool you can view the corrupt MDF Files inside your database but if you want save that database on to your machine than you can get SQL Recovery Software to repair and restore corrupt SQL Server.
A Quick Solution for Query - How to Read SQL Database

Are you in troublesome situation because of MDF database corruption owing to several unanticipated reasons?

Because of MDF corruption are you unable to access MDF files and thus your crucial work operations halt?

Do you want to solve query like how to read MDF files?

Do you now want to carry out your work task again at the same pace?

Are you looking for some solution for how to read SQL database?
FREEWARE MDF File Viewer Utility
There is one MDF viewer FREE download tool available using which you can open, read and view SQL database after corruption in SQL Server. We recent launched tool known as SQL MDF Viewer software tool is a useful tool to access damaged MDF files after corruption problem. This software can be used when SQL Server 2000, 2005 and 2008 is not installed on your computer machine. After using this MS SQL database reader, it becomes possible for you to read MDF data contents stored in tables, stored procedure, views, triggers, rules and functions. The tool helps you to become SQL database reader and solve query like how to read MDF files.
You Might Need to Recover MDF Files After Using FREE SQL MDF Viewer
After using SQL MDF database viewer, you might have realized that you need some third-party solution to recover SQL. If you might have find corrupted data in MDF files, then you can take help from some outside software tool like SQL Recovery software. This recommended application will help you to recover and save MDF files in no time.