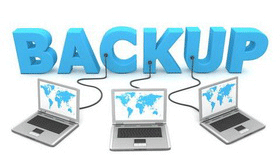 Data Safeguard: The process to recover data, after corruption happens due to virus attack or systems loss or some other issue, demands time and money. To avert this requirement of data recovery, there are a number of backup programs, wherein, you can take regular backups of your data and store them on your system. During adverse conditions, when corruption strikes, these backups become your data safeguards.
NTBackup – BKF Files: There are many backup tools available to help protect users from data loss; one of them is the NTBackup – the Windows in-built backup utility, wherein, the backup data formed is saved in files with .BKF file extension, which have MTF file format.
Source of BKF: Developed by Microsoft Corporation, the Windows built-in backup utility is the program that creates these backup files (.bkf files).
Backup File Identification: A file which has .BKF file extension is identified as the Windows backup utility file.
Function of a BKF File: A BKF file contains a number of data files that are copied with Windows backup utility. The BKF file extension works as a marker to your computer system, which allows the backup utility to locate, identify, recognize and access the data file whenever it is required.
BKF Location: Start » Programs » Accessories » Systems Tools » Backup
Benefits of Using BKF File: In case of a data loss situation, where your original files get corrupted, you can access the BKF file hat allows you to select and load a copy of that file, which you previously copied using the Backup utility and listed it in the .bkf file. This is how you can recover lost data of that original file, which is corrupted, by using that backup copy of that original file.